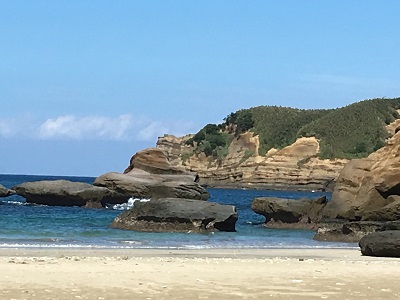 Tanegashima, Japan



Welcome to Tanegashima (種子島), Japan, a small island located off the coast of the main island of Kyushu, Japan.



Picture

- Hamada Beach, arguably the nicest beach on the island.

Tanegashima is one of the best kept secrets in Japan. The island is a collection of beautiful beaches like Hamada Beach (picture), fascinating caves, along with a very diverse flora and fauna. The locals call the island "surfer's paradise", thanks to fantastic waves much of the year, and the soft sandy beaches. This is also the home of the Tanegashima Space Center, the site of several JAXA (The Japan Space Agency) rocket launches each year.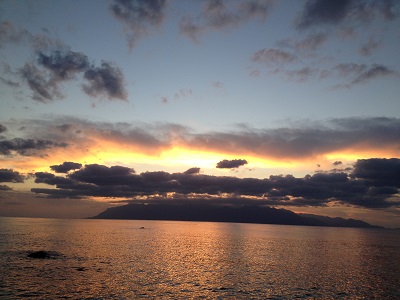 Relaxing Serenity



Tanegashima is the best vacation spot in Japan if you're looking for solitude and serenity.



Picture

- Gorgeous sunset behind neighboring Yakushima.

Even during peak vacation seasons, like Golden Week, there is always a beach with no human presence, where you can write, paint, or simply reflect. The sunrises and the sunsets, especially behind neighboring Yakushima (picture), are spectacular. Combine all of this with kind and friendly people, and you will realize this is a place you want to visit again and again.

Tanegashima is relatively unknown when compared to its neighbor Yakushima, a World Heritage Site. There is a plethora of information online about Yakushima, but relatively little about Tanegashima, especially in English. If you are planning a trip to Yakushima, you owe it to yourself to take the hour ferry ride, and visit Tanegashima. After you hiked all the Yakushima trails you can handle, come and relax on a beautiful Tanegashima beach. You will definitely be happy you decided not to overlook this gem of Japan.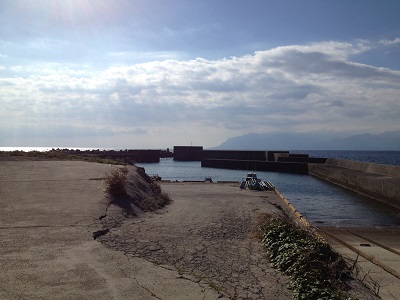 Tanegashima Fishing

Aside from surfing, fishing is one of the reasons why people from all over Japan come to Tanegashima. During our years on the island, we caught a very diverse range of fish.
Continue reading....
Tanegashima Fish



These are all of the fish we actually caught since moving to Tanegashima. We tried most of them and, aside for a few, they were pretty good to eat.
Continue reading....
Tanegashima Videos

-

see side column >>>>>>>>



Although I did not make any of the videos featured in the right hand column, I thought they might be the best way to give you a quick overview of what Tanegashima is all about. The videos range from this NHK documentary to more informal locally produced videos including one from a friend of ours who previously taught in the JET English language program.

For the videos in the right hand column, click the PLAY button and then click the FOUR CORNERED SQUARE button to watch the full size screen version. Then simply click the FOUR CORNERED SQUARE button on the video once again to return to this page.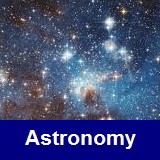 Night Sky



Did you know many people living in the cities have never seen the Milky Way? Come to Tanegashima, where on a cloudless night, you can see more stars than you can possibly imagine. The astronomy page has star maps to guide you on your journey through the Tanegashima night sky.
Continue reading....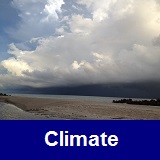 Crazy Climate



Tanegashima has a humid subtropical climate and all the characteristic weather. Days filled with beautiful sunshine can easily be followed by torrential rains, damaging winds, and typhoons. Tanegashima is a fantastic place but definitely put a lot of thought into the timing of your visit.
Continue reading....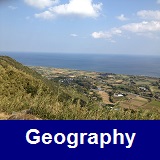 Gentle Terrain



Tanegashima does not compare to neighboring Yakushima in terms of varied topography, well depending on your point of view. Tanegashima technically has no mountains, although the topography does rise to an elevation of about 282 meters (925 ft) in Nishinoomote to the north.
Continue reading....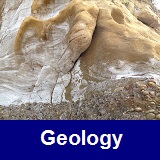 Natural History
Continue reading....
Tanegashima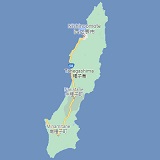 Weather
Tuesday

+

52°

+

36°

Thursday

+

53°

+

45°

Friday

+

48°

+

40°

Saturday

+

50°

+

34°

Sunday

+

53°

+

38°

Monday

+

56°

+

42°
Surf