About Us



My name is Howie. I am an American, originally from New York, and who lived in California for many years. My wife is Akiko, a Japanese woman originally from Nara. We are raising our three sons on Tanegashima, two of whom were born on this island. We originally moved to Tanegashima in 2014 where we rented a home in Minamitane Town. We wanted a quiet existence and to be in a beautiful place where we could also grow our own food. We spent about three really happy years there. Then in 2017, the owner of the rental home decided he wanted to return to Tangashima and gave us one year to move out of the house. We decided not to wait and purchased a home up in the mountains of San Diego County in California. We were happy with this mountain property but not with all the problems of American society and we really missed Tanegashima. After only six months, we sold the mountain house and purchased a home in Nakatane Town. We returned to Tanegashima in 2018 and decided to make this our permanent residence. After a couple of years, we began noticing many changes, specifically, the increasing presence of the Japanese military. We knew many more changes were coming. The decision to build a military base on neighboring Mageshima is very disturbing for us. The base will eventually become a United States military base and future bases are already being planned for Tanegashima. We are already making plans to move from the island if this occurs.
Please visit my personal blog for our story with pictures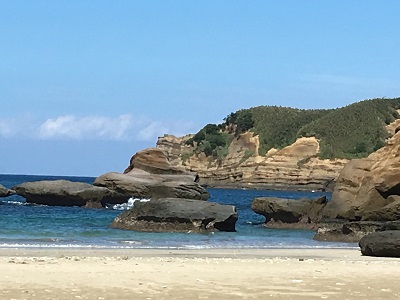 Message to Tanegashima Friends and Residents



Many of our friends on the island were born, and grew up on, this island. Many of our other friends moved to this island to escape the hectic cities of the north, to enjoy the incredible beauty of this island, to ride the fantastic waves, to be self-sufficient, or to simply be in a great place to raise a family. All of these things are going to go away unless all of you act now. Do not be one of the sheep being controlled by wolves. The Japanese and American governments have lied to you and will continue to do so until they achieve their goals. Do not give up your honor by allowing yourself to be bought for a few dollars. The result of your inaction now will be the destruction of your way of life on this island. Please read all the information on this page to get the real story. At the bottom of the page is a list of contacts and groups involved in keeping the American military off this island. Please join in this cause before it is too late.
Mageshima



For Mageshima, the fight is already over. The plan to build a military base there was already decided by the American and Japanese governments many years ago. The residents of Tanegashima were originally told the island would only be used for Field Carrier Landing Practice (FCLP) even though plans for a military base were on file with the Japanese Ministry of Defense. The residents of Tanegashima wasted months doing sound checks, protesting with signs and marches, and believing an environmental impact study of Mageshima would be completed, which has already been cancelled as of January 2022. The plans to build a base on Mageshima island will continue regardless of the desires of Tanegashima residents. A new threat is looming, the building of military bases and facilities on Tanegashima. This is now the fight that Tanegashima residents should be fighting.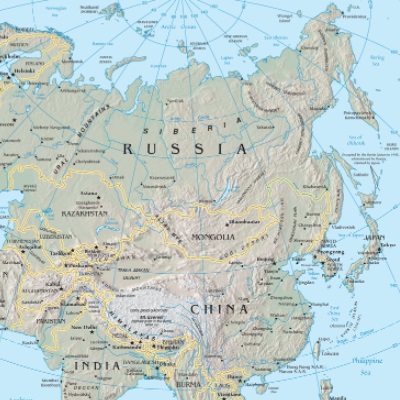 What America Really Wants



The basic thinking of American military strategy is to keep all fighting off American soil. This obviously makes sense in order to avoid loss of American life, destruction of American property, and negative economic impacts that a war often brings to a country. The two main adversaries of the United States of America at the present time are China and Russia. Both countries have formidable military capabilities, along with huge arsenals of nuclear weapons. Any military confrontations in this generation ultimately leads to a huge loss of life along with widespread destruction. Because of this, America is taking steps to ensure that any fighting with China or Russia be confined to locations close to those countries. Japan is the perfect buffer zone for America. Placing military installations in Japan creates a first line of defense for America. Any fighting between America and China would undoubtedly be fought on Japanese soil. Since WWII America has always used Japan like a puppet and this situation is no different. Japan extends from approximately 20° north (Okinotorishima) latitude to 45° north (Benten-jima) latitude. This is a distance of about 2,735 kilometers (1,700 miles). Beginning at the top of Japan and heading southwest, the actual distance is over 3,000 kilometers (1860 miles). The current plan is for America to extend their military influence along the entire west coast of Japan with emphasis being placed on the islands stretching from Okinawa to Tanegashima.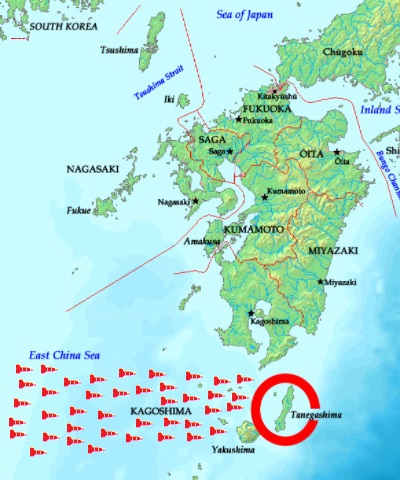 Target Tanegashima



The red circle on the map shows the location of Tanegashima with the smaller dot in the middle representing Mageshima. The installation of a military base on Mageshima and future bases on Tanegashima will turn Tanegashima into a a first strike target in the event of a war with China. Rockets used in modern warfare are still not that accurate and the bombing of Tanegashima military bases will result in a tremendous loss of life and widespread destruction of properties and infrastructure. The tactic of destroying the defensive capability of a country is known as Suppression of Enemy Air Defenses (SEAD) and was first used during the Second World War and then was used in virtually every war thereafter. If a war occurs between Japan and China the question will not be, will Tanegashima be bombed, the question will be when.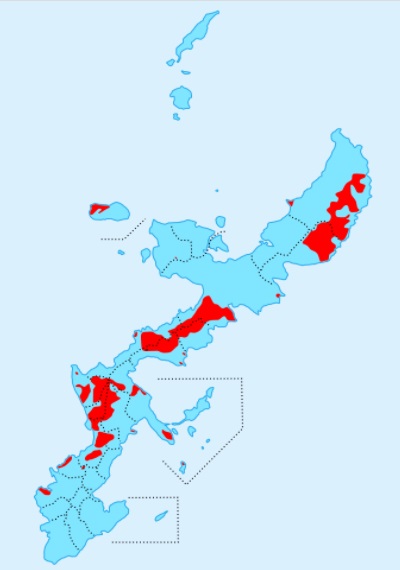 Tanegashima....the Next Okinawa



The United States maintains American military bases in Japan as part of the U.S.-Japan alliance since 1951. Most U.S. military are in Okinawa Prefecture. In 2013, there were approximately 50,000 U.S. military personnel stationed in Japan with 40,000 dependents and 5,500 American civilians employed by the United States Department of Defense. About 26,000 U.S. military personnel are on Okinawa Island.

There are 13 United States military bases on Okinawa Island (shown in red on the map). Approximately 62% of all United States bases in Japan are on Okinawa. They cover 25% of Okinawa island. The major bases are Futenma, Kadena, Hansen, Torii, Schwab, Foster, and Kinser. There are 28 U.S. military facilities on Okinawa. They are mainly concentrated in the central area. At one point, Okinawa hosted approximately 1,200 nuclear warheads. There were several nuclear weapons incidents on Okinawa and in the sea near the islands.

Okinawans argued for land and private property rights, as farmers were limited by military presence. They also made antiwar arguments, arguing that they did not want their island used as an instrument to prepare for war and result in the death of more people. The US argued that the military presence in Okinawa is helpful for economic stimulus to the citizens. During the Vietnam War Okinawans echoed even more antiwar sentiment, and protested nuclear weapons being stationed in Okinawa.

The residential area surrounding the Kadena Air Base have been subject to dangerously loud noise exposure from aircraft, during the Vietnam War, sound levels were dangerous enough to cause hearing loss for residents. Studies from noise recordings over the decades have allowed for the conclusion of risk of hearing loss among Okinawans in the area.

The 1971 Okinawa Reversion Agreement officially ended the U.S. military occupation on Okinawa. The bases primarily exist to serve Japanese and American strategic interests but are unpopular with most local residents, despite recent efforts to move the bases out of core areas following incidents involving military personnel and resultant protests (including the 1995 Okinawa rape incident).

In 2012, an agreement was struck between the United States and Japan to reduce the number of U.S. military personnel on the island, moving 9,000 personnel to other locations and moving bases out of heavily populated Greater Naha, but 10,000 Marines will remain on the island, along with other U.S. military units. Attempts to completely close bases on the southern third of the island, where 90% of the population lives (all but about 120,000 people) have been impeded by local Okinawan opposition to any suggested locations on the island (who demand no U.S. troops at all anywhere on the island).

There has been continued civil unrest from Okinawans for the removal of the condensed military presence on the island. Accidents and crimes against Okinawans by Americans for years are the main factors for the Okinawan opposition.

The US has been continuously unwilling to remove troops from Okinawa

because of its strategic location for surveillance and deployment for Pacific-Asian foreign affairs.

With such a strong focus of US Forces Japan in Okinawa, residents face economic problems of the highest unemployment in Japan as well as struggle for investment from outside businesses. Okinawa is debated as being taken advantage of by mainland Japan to cooperate with US forces, and immense public opposition in Okinawa is still met with difficulty to create change for Okinawan citizens, while 25,000 American troops remain in Okinawa.



U.S. Bases Destroyed the Economy of Okinawa



At the time of Okinawa's Reversion to Japan in 1972, US Forces-related revenue was 15.5% of the gross prefectural income. In 2008, this ratio decreased to 5.3%. In contrast, the tourism revenue increased from 6.5% in 1972 to 10.9% in 2008, which is more than twice the US Forces-related revenue.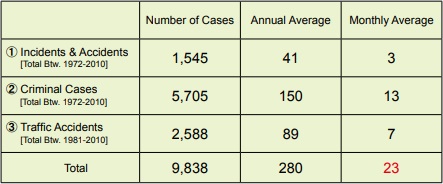 U.S. Bases Destroyed Okinawa



There are an average of 23 incidents or accidents per month, including traffic-related. In addition, there are daily aircraft noise emissions (at times exceeding 100db!) and other adverse environmental impacts associated with US Forces training. For 66 years since the end of WWII, the excessive weight of the vast US military bases on
Okinawa, and the numerous issues associated with them, continue to weigh down heavily on the shoulders of the citizens. These issues are challenges faced by the local population every single day, in various aspects of their daily lives.
Additional Reading

American Bases on Okinawa Issues

(reverse chronological order)

Present

- In April 2012, Japan and the US reached an agreement that 9,000 marines stationed on Okinawa will soon leave. The marines will be moved to Guam, Hawaii, or Australia to other military bases. Though the realignment has not happened yet and is speculated to take place in 2024.

It is speculated the marines will be moved to Mageshima Island.

2020

- In 2020, a water quality study by the Ministry of the Environment found cancer inducing toxins (FOS, or perfluorooctanesulfonic acid, and PFOA, or perfluorooctanoic acid) at 37 water sources near U.S. military bases and industrial areas which exceeded national targets.

February 2019

- In February, 2019, a referendum for the citizens of Okinawa, over 70% of voters - about 434,000 people - voted against the construction of the new Henoko base. Following the results of the referendum, Japan's prime minister Shinzo Abe pushed for an understanding by Okinawan citizens for the relocation of the base. Some Okinawan voters have claimed to feel their voices do not feel heard in Tokyo as the central government still pushes for the move of the base to stay committed to the security alliance between the US and Japan.

August 11, 2018

- About 70,000 individuals gathered in Naha, the Okinawa Prefecture's capital in opposition to the moving of the Futenma US Marine base to the Henoko Bay, a less populated fishing village compared to Ginowan. The citizens of Okinawa wanted the base moved entirely off of the island rather than across. Environmental groups oppose the relocation to the bay due to the potential harm to coral and dugongs in the bay.

June 11, 2018

- F-15C from the 44th Fighter Squadron crashed into the sea off Okinawa. The pilot was rescued by the JASDF Air Rescue Wing Naha Detachment.

May 2016

- 20-year-old Rina Shimabukuro, is raped and murdered by Kenneth Franklin Gadson, a former Marine and civilian contractor who worked at Kadena Air Base. This case prompted renewed protests against the U.S. military presence in Okinawa. Gadson is sentenced to life in prison.

May 28, 2013

- F-15C of the 44th Fighter Squadron crashed into the ocean off Okinawa. The pilot ejected and was rescued by the Air Rescue Wing Naha Detachment of the Japan Air Self-Defense Force.

October 2012

- Two U.S. military personnel, Seaman Christopher Browning of Athens, Texas, and Petty Officer 3rd Class Skyler Dozierwalker of Muskogee, Oklahoma, were found guilty by the Naha District Court of raping and robbing a woman in her 20s in a parking lot in October. Both admitted committing the crime. The case outraged many Okinawans, a number of whom have long complained of military-related crime on their island, which hosts thousands of U.S. troops. It also sparked tougher restrictions for all 50,000 U.S. military personnel in Japan, including a curfew and drinking restrictions.

November 2009

- In November 2009, Staff Sgt. Clyde "Drew" Gunn, a U.S. Army soldier stationed at Torii Station was involved in a hit-and-run accident of a pedestrian in Yomitan Village on Okinawa. Later, in April 2010, the soldier was charged with failing to render aid and vehicular manslaughter. Staff Sgt. Gunn, of Ocean Springs, Mississippi, was eventually sentenced to two years and eight months in jail on 15 October 2010.

February 2008

- A Marine Corps Staff Sergeant was court-martialed and convicted for sexual abuse.

April 2005

- There was a field fire at Camp Hansen.

August 13, 2004

- A US Marine Corps CH-53D helicopter crashed into the Okinawa International University. Although there were no injuries involving the students and local residents in this particular incident, the communities surrounding the Air Station live with the constant anxiety of another aircraft incident.

November 2, 2002

- U.S. Marine Corps Major Michael Brown attempted an indecent assault on a Filipina bartender in Okinawa, Japan. The bartender accused Brown of attempting to rape her and of throwing her cell phone into a nearby river; Brown denied the rape charges.

July 1998

- A U.S. Marine Corps UH-1N helicopter crashes at Camp Hansen.

September 4, 1995

- The 1995 Okinawa rape incident (Japanese: 沖縄米兵少女暴行事件) occurred on September 4, 1995, when three U.S. servicemen, U.S. Navy Seaman Marcus Gill and U.S. Marines Rodrico Harp and Kendrick Ledet, who were all serving at Camp Hansen on Okinawa, rented a van and kidnapped a 12-year-old Okinawan girl. They beat her, duct-taped her eyes and mouth shut, and bound her hands. Gill and Harp then raped her, while Ledet claimed he only pretended to do so due to fear of Gill.

November 2, 1987

- RF-4C 66-0416 (15 TRS / 18 TFW) entered a spin at 16,500 feet in a Whiskey area approximately 95 miles Northeast of Kadena. Both crewmembers ejected. One crewmembers body was never recovered. The other crewmember survived.

December 20-21, 1970

- The Koza riot (コザ暴動, Koza bōdō) was a violent and spontaneous protest against the US military presence in Okinawa, which occurred on the night of December 20, 1970, into the morning of the following day. Roughly 5,000 Okinawans clashed with roughly 700 American MPs in an event which has been regarded as symbolic of Okinawan anger against 25 years of US military occupation. In the riot, approximately 60 Americans and 27 Okinawans were injured, 80 cars were burned, and several buildings on Kadena Air Base were destroyed or heavily damaged.

November 19, 1968

- B-52 of the 4252d Strategic Wing broke up and caught fire after the aircraft aborted takeoff on an Arc Light bombing mission to South Vietnam. 2 crewmen died of their injuries.
J

une 11, 1965

- a six-ton trailer was parachute dropped outside of the Yomitan Air Base and resulted in the death of a young girl. This incident was followed by a protest of 10,000 Okinawans calling to stop all military activities on the island.

June 30, 1959

- An F-100 from the wing crashed on Okinawa during a training flight after suffering an engine fire. The pilot successfully ejected and suffered no harm, but the aircraft crashed into a local elementary school, killing 11 students plus six residents of the nearby neighborhood, and injuring 210.

September 3, 1955

- The Yumiko-chan incident was the rape and murder of six-year-old Japanese girl Yumiko Nagayama (sometimes reported as Yumiko Arakaki) by American soldier Sergeant Isaac J. Hurt in Kadena, Okinawa on 3 September 1955. Nagayama's body was found near Kadena Air Base during the U.S. occupation of Okinawa, and an investigation led to the conviction of 31-year-old Sergeant Hurt on charges of murder, rape, and kidnapping.

August 2, 1950

- the death of a girl when a fuel tank fell into private house.

1950-1972

- At Yontan Airfield, 33 serious off-range parachute drop accidents occurred during this time period.
Military Presence



After only a couple of years in our new home, we began to notice many changes. The first, and most obvious change was the decision by the Nakatane Town elected officials to allow the Japanese Self-Defense Forces (JSDF) to be stationed at the local community center, only a mere 2 miles from our home. We could listen to the intermittent sound of JSDF driving along the roads close to our home. From that point, something told us that Tanegashima was not ever going to be the same again. Then one after another, decisions were made to transform Mageshima Island into a military base, allow military training on beautiful, pristine Tanegashima beaches, and most recently, to build military facilities in the towns of Nakatane, and Minamitane. We realized the simple and peaceful way of life on Tanegashima was not ever going to be the same again.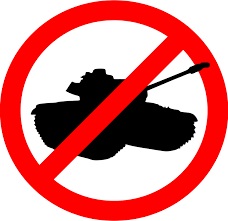 What can you do?



Please support our effort to keep the military off Tanegashima Island. A link to our support page will be set up soon. Please continue reading to learn more about this terrible threat to the Tanegashima way of life. The following video is a great overview of the present situation.
Watch Protect the Island



The video, "Protect the Island" was produced by Takashi Kawamura, a man we met at a dinner party during the Summer of 2020. He strongly opposes the addition of a military base on Magashima Island and he made the "Protect the Island" video to explain events leading up to the present. Please watch the video and then visit the Protect the Island page for more information and to learn what you can do to keep the military from destroying Mageshima and Tanegashima.
Please visit the Protect the Island page
Facebook Page Against U.S. Military Facilities on Mageshima



This page has updated information about the progress of the military and efforts of Tanegashima residents against the building of U.S. military facilities on Mageshima.
Visit and follow the Facebook page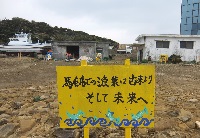 Recent Mageshima Base News



This page has updated news information about the progress of the military and efforts of Tanegashima residents against the building of U.S. military facilities on Mageshima listed in reverse chronological order.
Visit the Mageshima base news page
Mageshima Communication Blog



Information about the base and many other things by a resident of Tanegashima. The entire blog is written in Japanese.
Visit the Mageshima communication blog
Say Goodbye to YOUR Beautiful Beaches





Save Tanegashima Island

before it's too late. The Japanese military is already making its way into everyday life on Tanegashima with the American military soon to follow.

The elected officials who control Nakatane Town are very PRO-AMERICAN

and have sold out for the promise of money and are already allowing the Japan Self-Defense Forces (JSDF) to occupy the main community center, located a mere two kilometers from our home.

The elected officials of Minamitane Town are also PRO-AMERICAN

and allowed the largest Japanese amphibious training drill (see picture) since 1945, on Maenohama Beach. Both communities have already approved plans for JDF bases.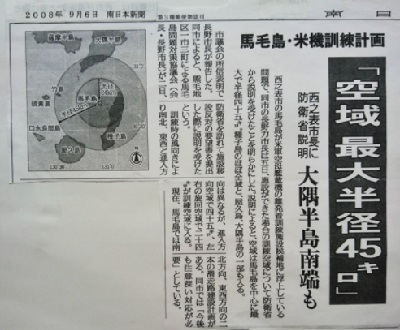 In The News



The following news stories are in reverse chronological order and represent a timeline leading up to the present situation regarding the military presence on Tanegashima and Mageshima islands. Please check this page often to see the latest updates and to stay informed.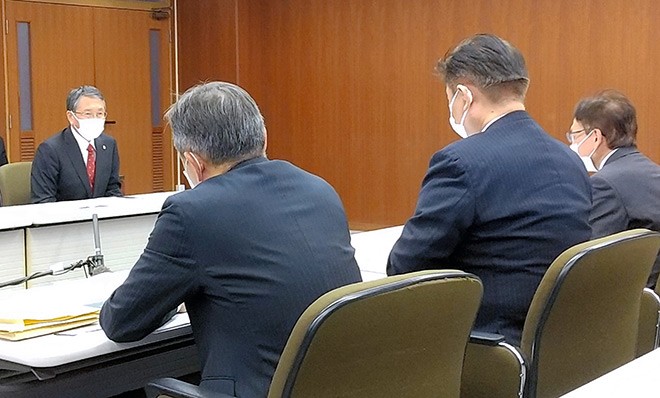 Tanegashima Military Facilities Already Approved





January 13, 2022



The Defense Ministry presented a draft construction plan on Tanegashima island, near Mageshima island, for the project at the end of last year. The plan showed SDF facilities would be built at Nakatane and Minamitane towns, which both have effectively approved the relocation plan.
Ministry tells island city it will host SDF base, U.S. drills
Tanegashima, The Next Okinawa





April 16, 2021



In 2016 it was reported the US military had polluted Okinawa's drinking water – later believed to have affected a third of the population – following the discharge of tens of thousands of liters of firefighting foam (which was blamed on a malfunctioning sprinkler system). The ingestion of the chemicals in question, per- and polyfluoroalkyl substances (PFAs), is linked to a litany of maladies, from cancers of the internal organs to severe immunological defects.

Despite that, as of last year, Japanese government officials were still waiting for permission to inspect the offending Kadena Air Base. The story typifies the worrying nature of the US military's ability to self-police in Japan, and highlights their continued exertion of soft power.

Takeshi Kawamura echoes this sentiment: "The US military has rights to unregulated flight courses and has the right to arrest and convict their personnel when crimes such as sexual assault are committed upon Japanese soil. The US-Japan Status of Forces Agreement is heavily in favor of the US military, but the Japanese Government is a compliant partner," he says. "Our Government is putting the requests of the US military above that of its own citizens".
Opposition Increasing for New US Training Site on Mageshima
New training site for U.S. military aircraft





October 8, 2020



The ministry is proceeding with the project to set up a Self-Defense Forces facility on Mageshima island in Nishinoomote to relocate the U.S. military's landing practice site from Iwoto island, also known as Iwojima, south of Tokyo.
New training site for U.S. military aircraft opposed by local mayor
Maenohama Beach Invaded by the Military





November 2019



In a move to flex muscles against regional threats, the Japanese Self-Defense Forces (JSDF) conducted an isolated island recovery exercise from November 14 to 21, 2019.
Japan Launched Largest Amphibious Drill Since WWII
SDF carries out amphibious exercise to keep China in check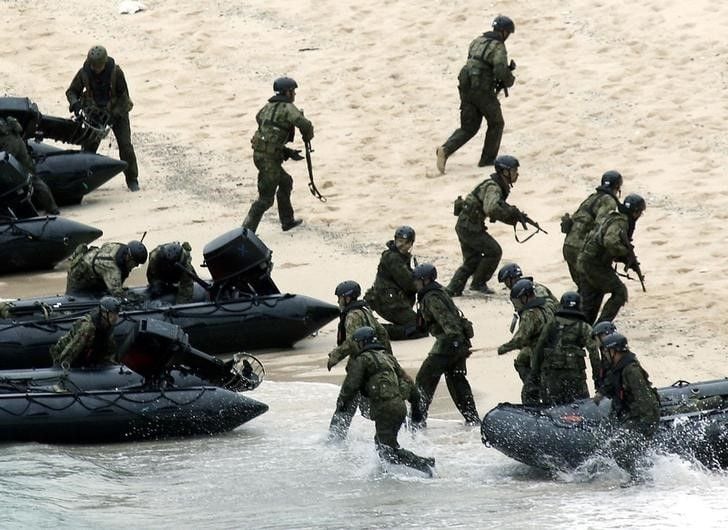 Tanegashima Beaches Will Be Destroyed





December 18, 2015



The United States, believing its Asian allies - and Japan in particular - must help contain growing Chinese military power, has pushed Japan to abandon its decades-old bare-bones home island defense in favor of exerting its military power in Asia.
Japan's Far-Flung Island Defense Plan Seeks to Turn Tables on China

Help Save Tanegashima



This page, and this website, were made to show the beauty and peaceful serenity of Tanegashima Island. Recent events, including the ongoing conversion of the neighboring island of Mageshima into a military base, and other activities related to the military presence on Tanegashima, prompted me to focus on, and bring attention to, this ongoing threat to this island. If you want to know the good side of Tanegashima, click any of the links on the sidebars for more information. Please continue reading this page to learn more about the slow transformation of Tanegashima from a wonderful place to live into a military installation.

THIS IS A TRAGEDY IN PROGRESS

and must be reversed before it is too late.
Tanegashima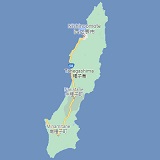 Weather
Tuesday

+

52°

+

36°

Thursday

+

53°

+

45°

Friday

+

48°

+

40°

Saturday

+

50°

+

34°

Sunday

+

53°

+

38°

Monday

+

56°

+

42°
Surf