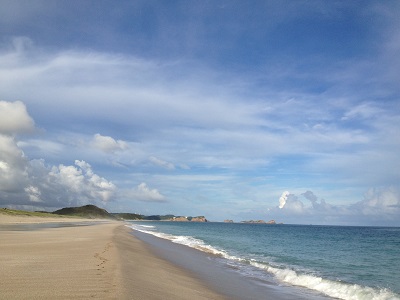 Tanegashima Beaches



Tanegashima is home to some of the most beautiful beaches in the world. In fact the Tanegashima Space Center is said to be the most beautiful rocket launch facility in the world due to the surrounding beaches and rock formations.



Picture

- Beach at Maenohama Seaside Park on

December 6, 2014

.

The beaches are either wide sandy beaches or rock beaches with small pebbles up to large boulders scattered along the coastline. Some beaches are noted for surfing, others for swimming, and still others for fishing, although you can find a combination of these activities at most locations.

FYI Maenohama Beach (see picture) is also known as "Pro Beach" since this is the place where the best surfers on the island come to catch a few waves.

With this said, this is also a very dangerous beach and definitely not for swimming. The locals are really adamant about this and state that the strong receding waves off the beach can actually pull you out to sea. Use caution at this beach even when walking in the surf.

Beach Finder



A comprehensive list of the main beaches on the island will be added eventually. For now use this Google map to locate your favorite beach.

Click "View larger map" to utilize additional features. The full size map opens in a new tab.

Then mouse over the "Layers" button on the larger map to access the additional features.
More Pictures From Maenohama Beach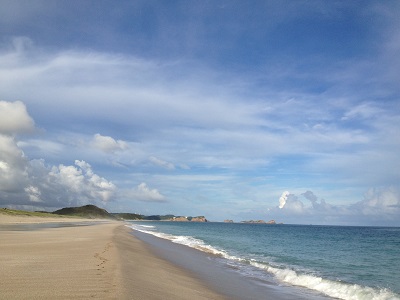 A Beautiful Day





September 5, 2014

- This was a beautiful afternoon at Maenohama, at least around 5:27 pm when this picture was taken. Within about 30 minutes conditions changed dramatically.
Storm Front Approaching





September 5, 2014

- This storm formed pretty quickly which can be seen in this picture which was taken at 5:58 pm. Maenohama is a south facing beach and the weather conditions can change before you know it. What seems to be a nice sunny day can become a wind driven thunderstorm in a matter of minutes. Begin walking towards your car if conditions begin to deteriorate.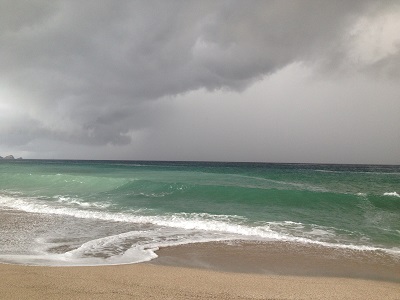 Rain in the Distance





September 5, 2014

- And then came the rain.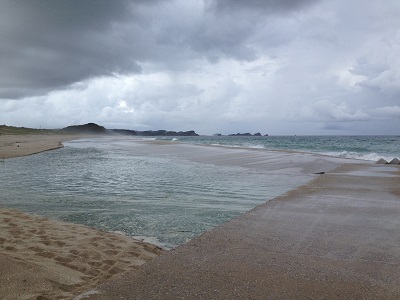 A River Formed on the Beach





September 6, 2014

- The tides, swells, and winds at this beach are very strong and sandbars often form high up on the beach effectively blocking the receding waves. Often a river will form on the beach.
High Tide





September 7, 2014

- High tide is really nice at Maenohama. This is usually the best time to take pictures as the high surf presents a nice foreground especially on a bright sunny day.
A River Formed Again





September 7, 2014

- The same conditions made a river on the beach once again today.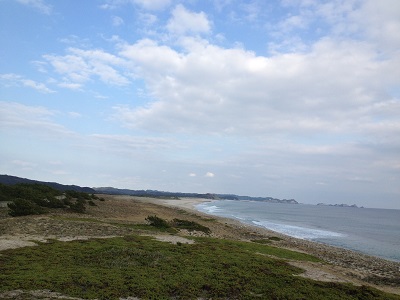 Maenohama Seaside Park And Beach





December 7, 2014

- This is a picture from the west end of Maenohama beach. At this point the sand ends and turns into a rock beach. Access to this section of the beach is through a fairly dense stand of trees which can be pretty easily navigated even with a two wheel drive kei car. The thick trees and bushes could be the reason this side of Maenohama is known as jungle beach.
Tanegashima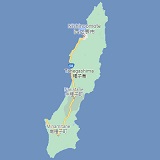 Weather
Tuesday

+

52°

+

36°

Thursday

+

53°

+

45°

Friday

+

48°

+

40°

Saturday

+

50°

+

34°

Sunday

+

53°

+

38°

Monday

+

56°

+

42°